Registering for a class
Registration fees for all programs cover materials. Half-day morning programs (those that are four hours or shorter) include beverages. Full-day programs (those longer than four hours) include beverages and lunch. Please be sure to advise us of any dietary restrictions when you register.
Please click the links on the Classes by Date page to see class descriptions and to register for classes. If you have any questions or need assistance registering, please contact Maurice Stewart, the conference center and education manager, at 513-458-6680 or mstewart@interactforhealth.org.
Payment
The Interact for Health Learning Center offers classes to the staff, board members and volunteers of nonprofits at a subsidized rate as an investment in the community. Others pay market rates. Interact for Health expects payment by check (made out to Interact for Health), credit card or cash (exact change) on or before the day of the workshop. Please be sure to include registrant's name, organization and date of the program with the check. Interact does not accept purchase orders and we do not invoice participants' organizations. Early-bird pricing is available. Those who register two full weeks before the date of each workshop will receive a $10 discount off the normal cost of the workshop.
Confirmation
Interact for Health will send an e-mail confirmation when registration information including payment options are complete.
Walk-in registrations
Walk-in registrations the day of a workshop normally cannot be accommodated because materials will not have been prepared nor catering ordered.
Canceling your registration
There is no penalty for canceling before the cancellation deadline, indicated in each workshop's online description. Please contact Maurice Stewart at 513-458-6680 or mstewart@interactforhealth.org to cancel your registration. If it is necessary for the Learning Center to cancel a program, registration fees will be returned.
Because the Learning Center's programs are offered at a heavily subsidized rate, a valuable community resource is lost if participants register but do not attend. If a participant from a nonprofit organization has registered for an event, fails to cancel by the deadline and does not attend or provide a substitute attendee, the participant's organization will be charged a cancellation fee. Registration fees will not be refunded if a participant cancels after the deadline or does not attend. Participants who register at the market rate, fail to cancel by the deadline and fail to attend will not receive a refund.
Sending a substitute
A registrant who cannot attend may avoid forfeiting the registration fee and paying a cancellation fee by providing a substitute from his or her organization to attend the workshop. To arrange for this member to attend, the original registrant should contact the conference center and education manager at 513-458-6680 or mstewart@interactforhealth.org and provide information to open an account for the substitute.
Cancellation procedures for inclement weather and other emergencies
If a scheduled class needs to be canceled because of inclement weather or other emergency, every effort will be made to reschedule the class. All people registered for the original class will be contacted to re-register for the new date prior to opening the class to new participants. Interact for Health will use the following procedures to notify registrants about workshop cancellations due to inclement weather and other emergencies:
Send an email to all workshop registrants using the email address provided in registrant's account.
Record a cancellation message on the events information phone line at 513-458-6627 and on the conference center and education manager's phone line at 513-458-6680. Registrants should call either of these numbers to find out if the class has been cancelled.
Attempt to contact each registrant by phone at the number in their account and leave a voicemail if necessary.
Notify local television stations to include the cancellation in the list of school and business closings. The message will read "Interact for Health: workshop canceled."
Please review your account here to make sure you have entered a phone number (cell phone number is suggested) and email address that provide the best opportunity to reach you promptly in case of emergency cancellations.
Special accommodations policy
Interact for Health will provide reasonable accommodation for people with special needs if notified at least two weeks in advance. Participants should contact Interact for Health to discuss their special needs request by calling 513-458-6680 or toll-free 888-310-4904, emailing mstewart@interactforhealth.org, or by writing:
Interact for Health
Attn: Conference Center and Education Manager
3805 Edwards Road, Suite 500
Cincinnati, Ohio 45209-1948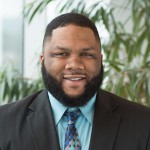 If you'd like to learn more about our classes, contact
Maurice B. Stewart, MSOL
Conference Center and Education Manager