We send occasional emails about our upcoming classes. To sign up for our class email list click the yellow button below.
Continuing Education: We offer Ohio chemical dependency counselors and prevention specialists (RCH) and certified health education specialists (CECH) CEUs for most classes. Please see our Continuing Education Units page for more information.
Class Policies: For information about cancellations, payment and more, visit our Class Policies page.
April 2020
May 2020
10 a.m.-3 p.m., Tuesday, May 5: Grant Management at the Grant County Public Library CANCELED
June 2020
September 2020
9 a.m.-noon, Tuesday, Sept. 22:

Grant Writing 101

at Ivy Tech Community College - Riverfront Campus
October 2020
Prior Course Topics
Below is a list of courses offered previously by the Learning Center. If you have questions about possible course offerings, please contact Maurice Stewart, Conference Center and Education Manager.
Workplace Harassment: "Train the Trainers" Workshop
Project Management Basics
What Does the Board Really Do?
Building Blocks for Non-­Profits: Enlightened Leadership and Emotional Intelligence
Managing the Human Side of Organizational Change
Board Committees
A Framework for Meaningful Diversity
Team Building: The Five Behaviors of A Cohesive Team
PR: Working with the News Media
Nonprofit Finance for Non-Finance People
Introduction to Fundraising
Embed Diversity, Equity, and Inclusion Values
Stand for Your Mission (Avoiding Mission Drift)
The Art and Science of Event Planning
Diversity, Equity, and Inclusion as a Service Model
Smoke-free Campaigns: Making Your Community a Better Place to Breathe
Learning How to Measure Your Advocacy Efforts
Succession Planning
Conflict Management Skills for Productive Conversations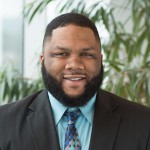 If you'd like to learn more about our classes, contact
Maurice B. Stewart, MSOL
Conference Center and Education Manager