Rooms
Conference center rooms are available for use by nonprofit organizations only. The room rental fee is subsidized by Interact for Health as a benefit to the community. Nonprofit clients will be responsible only for incidental charges such as catered food, beverages, banquet server time, room reconfigurations, etc.
When you don't have a banquet server scheduled for your meeting (when food or beverages are requested), it's the responsibility of the meeting coordinator or meeting representative to make sure the room is left as it was found. This includes disposing of all trash, wiping down tables if needed and pushing in all chairs. Failure to leave the room in a suitable condition for the next guests can result in reconfiguration fees.
Room reconfigurations are available on a case-by-case basis only and depend on the availability of the room. Please contact the Conference Center Director to discuss any room reconfiguration requests.
Organizations that use the conference center are not to pose any dangers to the health, safety or welfare of anyone present, including themselves. Guests and participants in programs held within the center should not stand on chairs or tables, run or engage in activity involving gymnastics, physical dexterity, strength or endurance.
Center
Conference center clients must ensure that their events are consistent with a nonprofit focus and may not charge attendees a fee to attend meetings except to cover meeting expenses.
The conference center is not meant to support fundraising or profit-making endeavors.
The conference center may not be used for:
Activities that advance a particular religious faith or doctrine.
Political activity, or by an individual who has announced or has filed for elected office.
Social events such as weddings, parties and fundraisers.
The Interact for Health Conference Center is a smoke-free environment.
Products and services may not be sold or advertised in the conference center.
Minors under the age of 18 must be accompanied by an adult at all times.
The Rookwood Tower building opens at 7 a.m. Monday through Friday and is locked again at 7 p.m. The conference center is not open on weekends. You may request meetings to begin as early as 7:30 a.m. but please be aware that you'll only have access to the building after 7 a.m. Meetings can only run as late as 5 p.m.
ADA: The conference center is fully wheelchair-accessible.
Parking: Three levels of covered parking and one level of open-air parking are available at the base of the building at no charge for conference center guests.
Emergency procedure: In the event of a fire or fire alarm, follow the exit signs. Conference center staff will direct guests to the gathering location.
Media: If you will have any member of the press at your event, please let the Senior Director of the Conference Center know in advance by contacting rmckinney@interactforhealth.org.
Banquet Services
Since we use an outside caterer, all food orders must be finalized at least five business days before each event.
No external food or beverages can be served in the conference center. All beverage and food orders must be placed with the Conference Center Manager.
When a beverage service is requested, beverages will be refreshed during the course of your meeting and any beverages that remain will return to the conference center inventory. Please do not remove the beverage selections from the center. Alcohol is not permitted at any time.
Banquet servers are required any time food or beverages are served. Interact for Health will subsidize half of the server costs for 501(c)(3) and other eligible charitable organizations.
Cancellations
Meetings with food, beverage or security services must be canceled at least 72 hours in advance to avoid being charged the full amount of estimated charges (food, beverage, banquet server, security fee, etc).
Meetings without food and/or beverages must be canceled at least 24 hours in advance to avoid a $50 cancellation fee.
Flu Precautions
Please do not attend meetings at Interact for Health if you do not feel well or if you have a fever. We reserve the right to send people away if they seem sick.
Inclement Weather
In case of inclement weather, please call 513-458-6627 to make sure Interact for Health is still open. Feel free to distribute this number to guests attending your event as well.
*Food: If a client cancels based on weather, they will be responsible for catering charges. If Interact for Health Conference Center closes due to weather, the Interact for Health Conference Center will cover catering costs.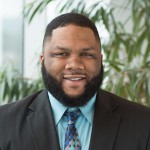 If you'd like more information about our conference center, contact
Maurice B. Stewart, MSOL
Conference Center and Education Manager