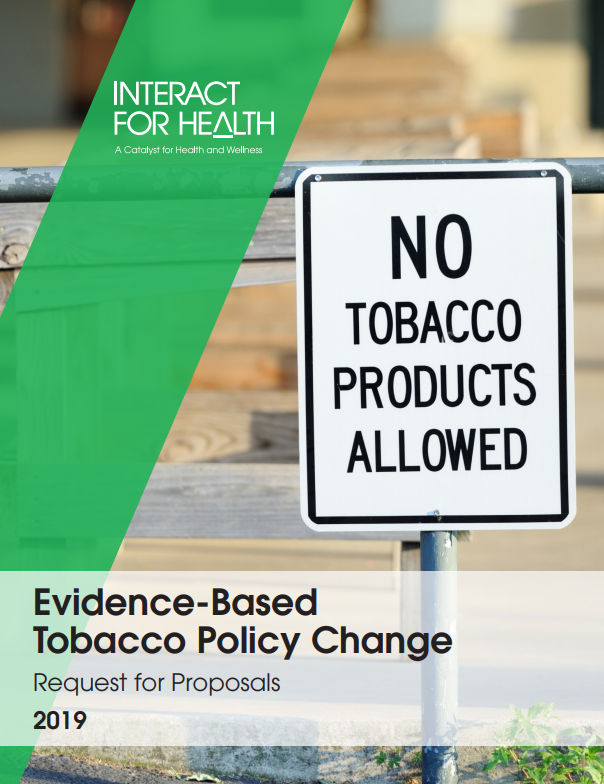 Request for Proposals: Evidence-Based Tobacco Policy Change
To support Interact for Health's strategic priority of reducing tobacco use and exposure to secondhand smoke among low-income adults and youth in Greater Cincinnati, we are seeking grant applications from our 20-county service area to increase the number of people in our region covered by evidence-based tobacco policies. This funding is intended to support evidence-based tobacco policy change efforts at the community level through developing tobacco control coalitions, strengthening existing tobacco control coalitions, community education, building advocacy capacity to work on policy change, and best-practice policy implementation and enforcement strategies. Interact has prioritized the following evidence-based tobacco policies for this RFP:
Increasing the minimum legal age of sale for tobacco products
Creating smoke-free workplaces
The application period for summer funding is closed. Proposals for fall funding will be accepted until noon Tuesday, Oct. 8, 2019.
For additional information and details on the RFP please see the proposal workshop slides and recording. For individual assistance or questions please contact Senior Program Officer Megan Folkerth at mfolkerth@interactforhealth.org or 513-458-6631.