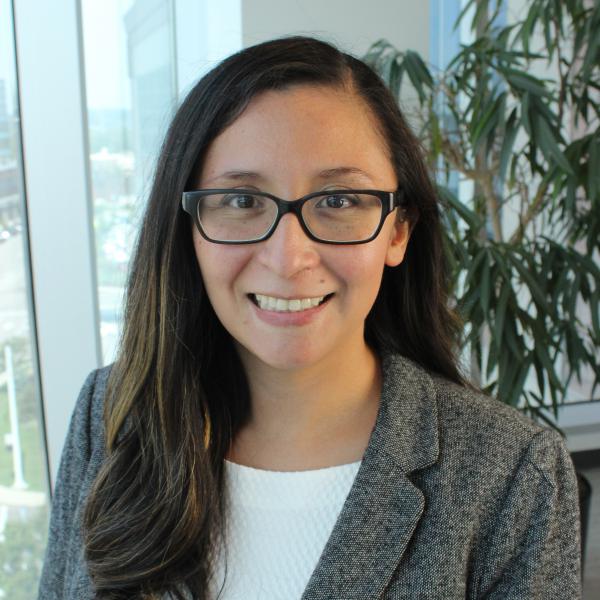 Edlín Maldonado-Fuller
Senior Fellow
As Senior Fellow, Edlín will work closely with Interact for Health's President and CEO to support community research and evaluation projects and Interact for Health's community engagement and grant making work.
Before joining Interact for Health, Edlín worked at Health Resources in Action Inc., a public health institute, where she managed the evaluation for Sí Texas: Social Innovation for a Healthy South Texas Initiative, a multisite research study of integrated behavioral health models in border communities in South Texas. She also worked with Methodist Healthcare Ministries of South Texas Inc., a private, faith-based, nonprofit organization dedicated to creating access to health care for uninsured and low-income families, for whom she identified and supported strategic initiatives and community engagement efforts. She has extensive experience in community health education, outreach and fund development efforts with community health centers and other nonprofit health organizations in Central and South Texas. She has most enjoyed working on collective impact initiatives focused on behavioral health integration.
Edlín holds a Master of Arts in international relations with a focus on international development and a Master of Business Administration from St. Mary's University in San Antonio. She also holds a bachelor's degree in social work from the University of Texas at Austin.
In her free time, Edlín enjoys exploring the city, eating good food and traveling with her husband and daughter. She also enjoys learning strategies to support her daughter becoming bilingual.
Download a printable version of Edlín's bio here.