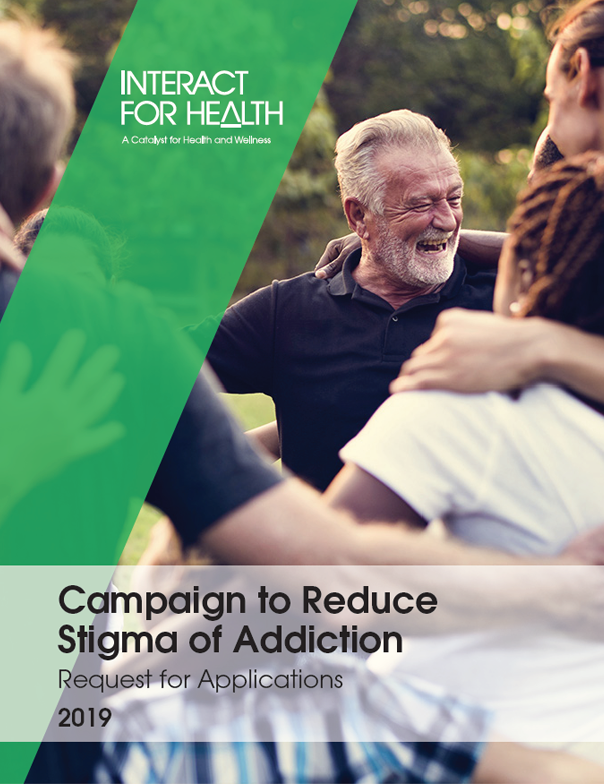 Request for Applications: Campaign to Reduce Stigma of Addiction
Interact for Health and its partners in the Funders' Response to the Heroin Epidemic have developed a regional messaging campaign to address the stigma surrounding addiction. Applications are sought from organizations interested in participating in the second round of the campaign.
Desired outcomes of the messaging campaign include:
Creating a positive community of hope for those in recovery.
Increased perception that there are resources available in the community to help people struggling with addiction.
Changing the community perception of addiction.
Increased support for families and loved ones of those coping with addiction.
Applications are due by noon Monday, Sept. 30, 2019.
For any questions, please contact Program Associate Lisa Myers at lmyers@interactforhealth.org or 513-458-6629.