Amid the continuing COVID-19 pandemic, Interact for Health has suspended the use of its conference center indefinitely, effective immediately. All scheduled events will be canceled. We feel this step is necessary to protect the health of our visitors and staff. Interact for Health will be moving in the next 6 to 12 months and the new location will not have a conference center. Clients should start to identify new venues for their meeting needs. If you have questions, please contact Rachel McKinney at 513-458-6632 or Maurice B. Stewart at 513-458-6680.
Interact for Health is invested in helping nonprofits become self-sufficient. We sponsor a series of programs to help nonprofits build the skills and resources necessary to continue their work after grants end. These programs are targeted to smaller nonprofit organizations that do not have staff positions devoted to evaluation, marketing, fundraising and development. The programs also benefit nonprofit leaders expected to fill administrative roles beyond their education and experience.
Programs are held at the Interact for Health

Conference Center

unless otherwise noted. Directions to the Interact for Health can be found

here

.
Sign-in for each program begins 30 minutes before the program. Registration for a program closes as indicated in the program description.
Registration fees for all programs cover materials. Half-day morning programs (those that are four hours or shorter) include beverages. Full-day programs (those longer than four hours) include beverages and lunch. Please be sure to advise us of any dietary restrictions when you register.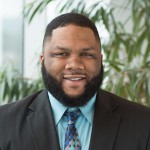 If you'd like to learn more about our classes, contact
Maurice B. Stewart, MSOL
Conference Center and Education Manager