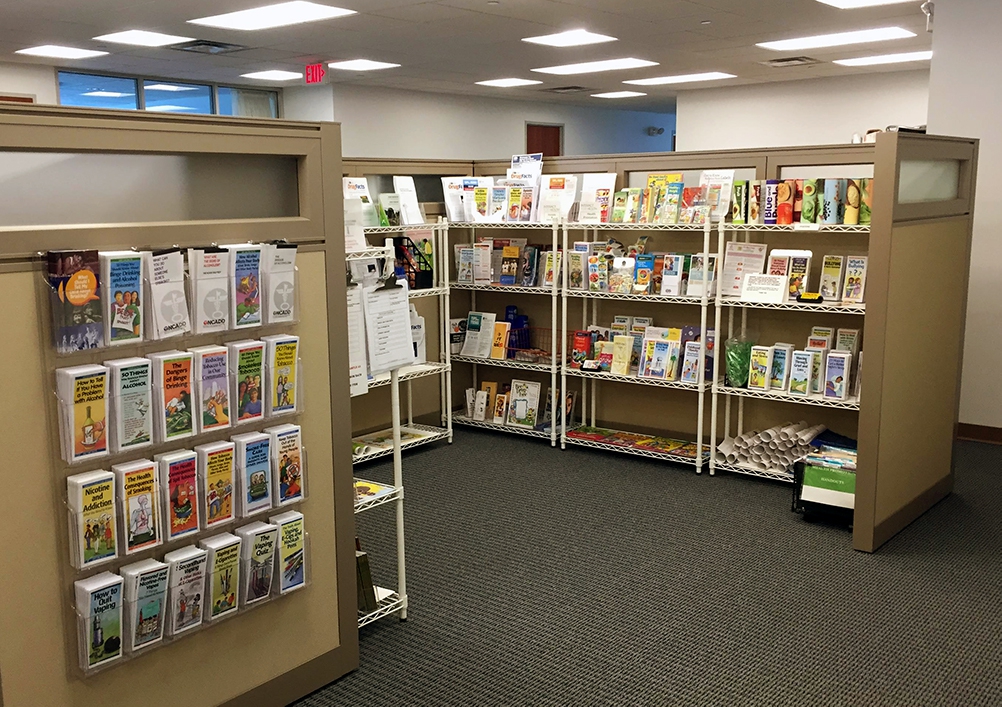 Effective Tuesday, March 17, 2020, the Resource Center will be closed until further notice. We will communicate updates as necessary on this page. Thank you for your understanding.
Free resource materials available to community
Interact for Health's Resource Center is full of FREE health promotion-related brochures, booklets, posters and materials that community volunteers can take and share. Materials focus on Interact for Health's three strategic priorities: reducing tobacco use, addressing the opioid epidemic and improving access to health care via school-based health centers. Materials have been reviewed by Interact for Health's subject matter experts and evaluated for design and readability utilizing the Centers for Disease Control and Prevention's Clear Communications Index.
In addition, Interact's lending library allows volunteers and organizations to borrow and review research, program materials, videos, books and curricula for up to six weeks.
To learn more about the Resource Center, please contact Lucrezia Taylor at ltaylor@interactforhealth.org or 513-458-6640.