Health and education go hand in hand. If children are bothered by tooth decay, poor vision or untreated asthma, they won't be able to reach their full potential in the classroom. That's why Interact has been investing in school-based health centers for more than 20 years. SBHCs have been shown to improve not only students' health, but also their academic performance.
To see an interactive map with more information about these school-based health center, including operating hours and services offered, visit the Growing Well website.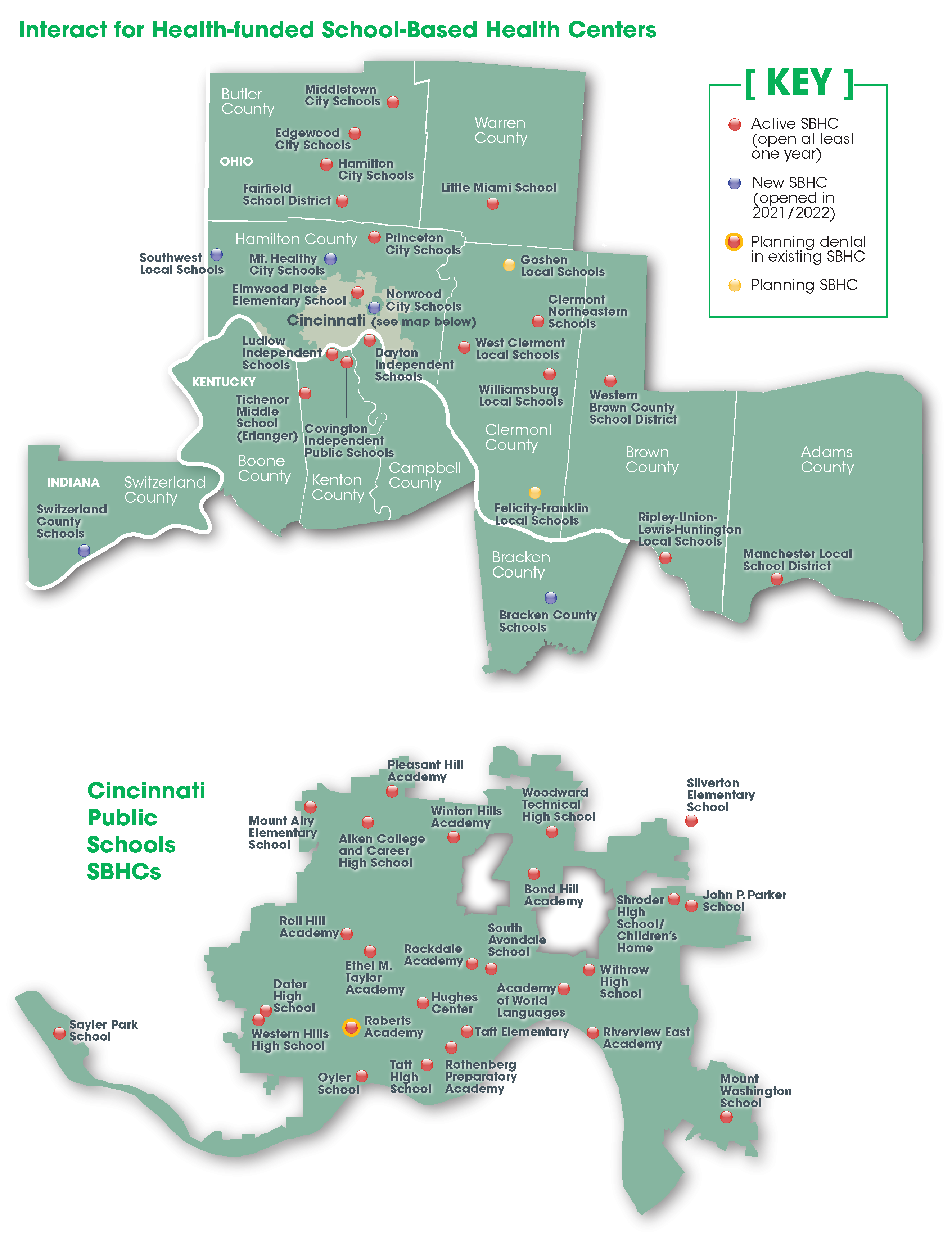 What are SBHCs?
School-based health centers provide a range of health services in school buildings. All SBHCs funded by Interact for Health offer physical and behavioral health services. Several centers also offer dental and vision services. SBHCs can serve as a health hub for the whole community because students, school employees and members of the community can use them.
What are the benefits of SBHCs?
Students can quickly return to the classroom to continue learning when treated without leaving school. Parents don't need to take time off work or arrange transportation to doctor's appointments. Interact for Health's focus on families and communities with limited resources improves access to health care for the people who need it most. Today, some 50,000 students in Greater Cincinnati have access to 38 school-based health centers. Check out this infographic about our SBHCs to learn more.
How are locations chosen?
Interact for Health connects a school district with a medical provider such as a federally qualified health center, city health department, hospital or other health center operator. Chosen school districts must have a large number of students who receive free or reduced-cost lunch because the services provided to them can be billed to Medicaid.
How does the process of opening a center work? How long does it take?
Opening an SBHC occurs in three phases. In the first phase, the school district and medical provider begin to build support for the center among their own organizations and the community. The second phase begins when Interact for Health awards a planning grant. These funds allow the school district to build the center and raise awareness while the medical provider develops a business plan, hires staff and buys supplies and equipment. The final phase follows the award of an implementation grant by Interact for Health. At this time the center opens, service delivery begins and data about visits are collected.
Depending on partners' readiness, the complexity of the services to be provided, and alignment with needed funding partners, the process typically takes two to three years.
SBHC Learning Group
Interact for Health conducts a learning group for school representatives, health care providers and community members who are interested in future funding for a school-based health center. Visit the SBHC Learning Group page to apply.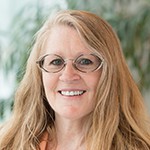 If you're wondering whether a school-based health center would be a good fit in your district, contact
Mary Francis
Senior Program Officer