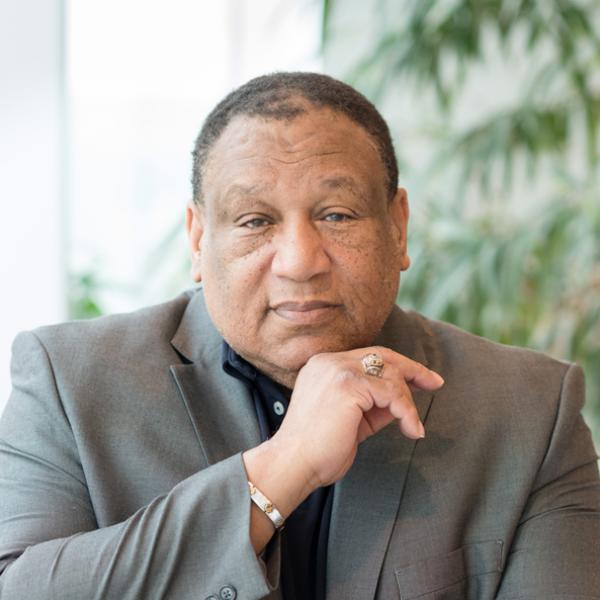 Dr. O'dell Moreno Owens
President and Chief Executive Officer
Dr. O'dell Moreno Owens is the president, chief executive officer and a board member of Interact for Health and InterAct for Change. He joined Interact as president in October 2016.
Dr. Owens holds both an MD and a master's of public health from Yale University Medical School, where he also completed a residency in obstetrics and gynecology. Owens completed a fellowship in reproductive endocrinology at Harvard Medical School and served as a clinical instructor in reproductive endocrinology. After returning to his native Cincinnati in 1982, Owens established an in vitro fertilization program at the University of Cincinnati Medical Center. He achieved Cincinnati's first successful conception and delivery as well as the first pregnancy from a frozen embryo.
In recent years, Dr. Owens has served as the Hamilton County Coroner, Cincinnati State Technical and Community College President and Medical Director/Interim Health Commissioner of the Cincinnati Health Department.
Dr. Owens is currently on the board of the Cincinnati Fire Foundation, the Carl H. Lindner Jr. Family Center for Conservation and Research of Endangered Wildlife (CREW) at the Cincinnati Zoo and the Cincinnati Preschool Promise; and is the longest-tenured member and former lead director of the U.S. Bancorp Board of Directors. For eight years, Dr. Owens has chaired the annual CET Action Auction, which supports Cincinnati's public television programming. He previously was Chair of the boards of the University of Cincinnati and the Cincinnati Board of Health and has served on the boards of the Greater Cincinnati/Northern Kentucky International Airport, the Cincinnati Red Cross, the Fine Arts Fund (now ArtsWave) and the National Underground Railroad Freedom Center.
Download a printable version of Dr. O'dell Moreno Owens' bio here.