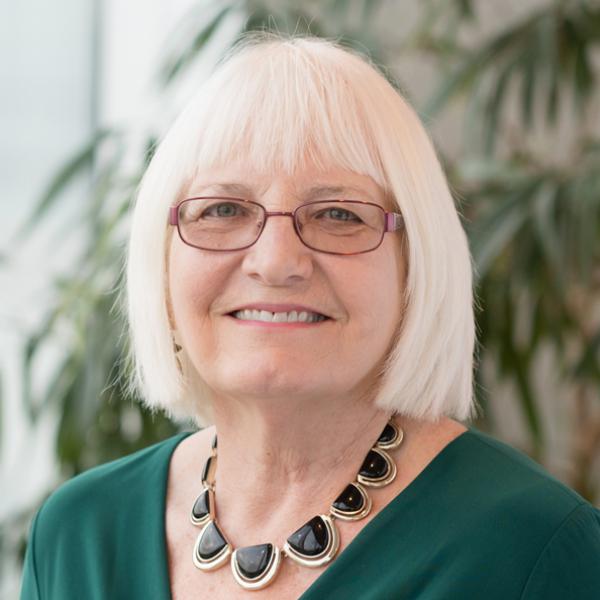 Francie Wolgin
Senior Program Officer
Francie Wolgin is responsible for school-based health center grant making and technical assistance, designing and implementing creative new initiatives to improve children's health. Francie also serves as executive director of Growing Well, an organization that provides oversight, planning and support for 35 school-based health centers in Southwest Ohio.
Before coming to Interact, Francie served as system leader for education and employee development at Saint Joseph Mercy Health System in Ann Arbor, Mich. She was responsible for operations support, patient education and the training and development of all employees. She held adjunct faculty appointments at the University of Michigan and Duke University. The University of Cincinnati's (UC) College of Nursing, where Francie earned her master's degree, recognized her in 2019 as the nurse leader for the first Florence Nightingale Team Excellence in Nursing Award. In 2015 she was recognized by UC for Outstanding Career Achievement and in 1999 the university named her a Distinguished Alumna. She is a Vice President of UC's College of Nursing Alumni Advisory Board. In 2012, she was named one of the 100 Minds-Thought Leaders in Greater Cincinnati by Loth, a seller of workplace solutions.
Francie serves on the board of the Children's Oral Health Network and leads the School-Based Health Alliance's Ohio affiliate. She also serves on the Interact for Change Scholarship Committee and the UnitedHealthcare Advisory Board.
Outside of work, Francie enjoys dancing, traveling and growing flowers.
Download a printable version of Francie's bio here.