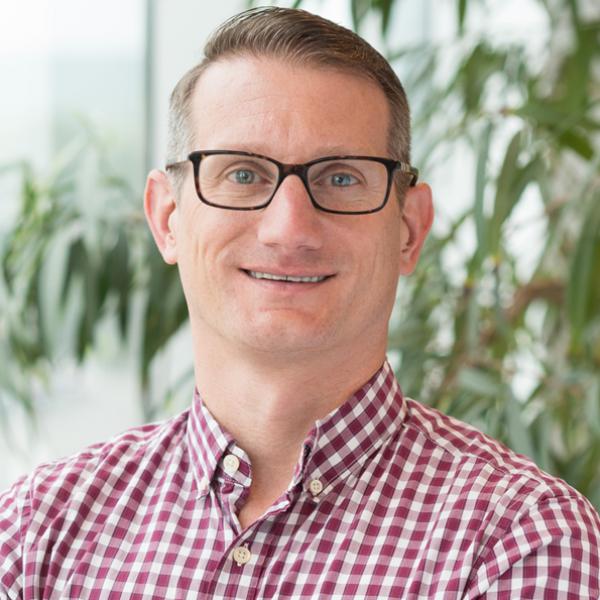 Jeffrey Williams
Director of Communications
Jeff Williams implements the communications and branding plan for Interact for Health. He writes, edits, designs, and produces or oversees reports, surveys, videos, photos, web and social media content, blog posts, print advertisements, evaluation results, a bi-weekly electronic newsletter and other communications of Interact for Health, including its affiliated entities. He also helps develop communications strategies to help people improve their health and provides technical assistance for staff members, grantees and other community partners.
Jeff previously worked as a designer, editor, blogger and videographer at The Cincinnati Enquirer. Before that, he was an editor and designer at The Post-Star, a newspaper in Glens Falls, N.Y.
He holds a Bachelor of Science in Journalism from the Medill School of Journalism at Northwestern University. He earned a certificate in content strategy from Northwestern University in 2015. Jeff completed the Cincinnati USA Regional Chamber's yearlong C-Change Leadership Development Program in 2016, and the United Way's Board Orientation and Leadership Development (BOLD) program in 2017. He serves on the boards of the Hearing Speech + Deaf Center and Social Venture Partners Cincinnati.
Outside the office, Jeff competes in long-distance running races (33 marathons and counting!) and triathlons (he is a 2016 Ironman Louisville and 2018 Ironman Arizona finisher). He also likes to create wheel-thrown pottery, read and travel.