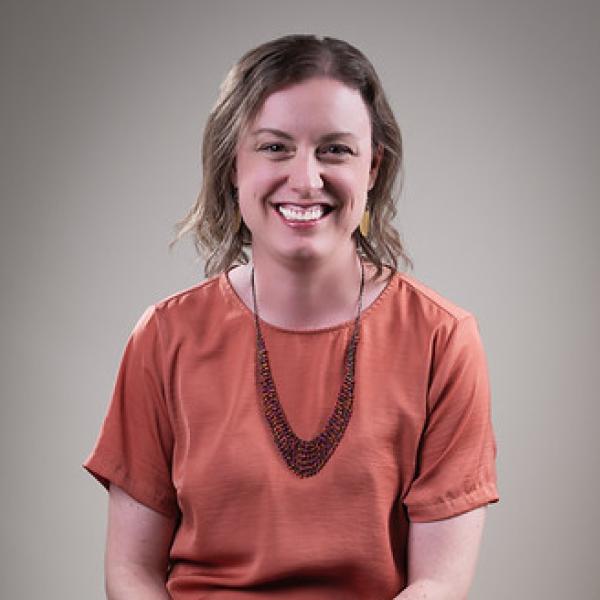 Kelley Adcock
Evaluation and Research Officer
Kelley Adcock leads Interact for Health's evaluation efforts to understand the progress we are making and the impact of our work in the region. She designs and implements evaluation, learning and applied research strategies with grantees, staff and leadership. She also serves as the lead evaluator for the tobacco focus area. Kelley previously managed evaluation plans for Interact for Health's active living, mental and emotional well-being and tobacco-free environments portfolios.
Previously, Kelley worked for the Children's Hospitals' Solutions for Patient Safety project at Cincinnati Children's Hospital Medical Center as well as at the Washington, D.C-based global health nonprofit PATH and the American Bar Association's Commission on Domestic and Sexual Violence. Kelley holds a master's degree in public health from the University of Cincinnati and a bachelor's degree in political science from Xavier University.
Kelley has multiple publications in the public health and philanthropy literature. In 2016, Kelley was named a YWCA Rising Star and participated in their leadership program. She received the Public Health Practitioner's Choice Award at the 2015 Ohio Public Health Combined Conference. Additionally, Kelley serves on the Women's Fund Research Committee and the Health Policy Institute of Ohio's Evaluation Committee.
In her free time, Kelley enjoys exploring Cincinnati's parks, running, eating good food and traveling near and far with her family.
Download a printable version of Kelley's bio here.