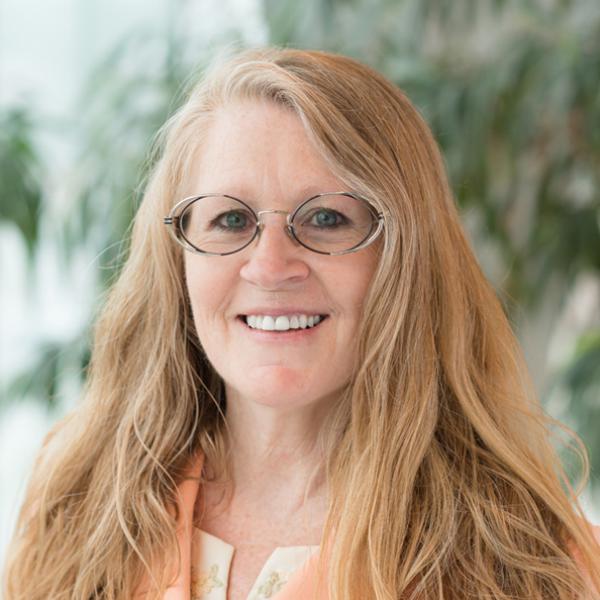 Mary Francis
Senior Program Officer
Mary Francis is the senior program officer for Interact for Health's Thriving Communities initiative, which engages communities to adopt evidence-based practices to promote health and develop community infrastructure to sustain the work. Mary was formerly director of Interact's ASAP Center, which supported grassroots community-led prevention from 2002 to 2014.
Previously, Mary worked for seven years as Director of Prevention Services at the Alcoholism Council of the Cincinnati Area. She was also an Adjunct Faculty Member at the University of Cincinnati Teacher's College for 15 years, where she wrote the course syllabi and taught prevention courses for the UC Addiction Studies program. Mary provided oversight for prevention staff and projects at Glad House for five years. Mary has also worked with Wright State University's SARDI program, writing and teaching about curriculum adaptations for people with disabilities, with the Miami County Recovery Council and served as an AmeriCorps volunteer with Mercy Hospital.
Mary has an Associate of Applied Science in Human Service from Edison State College, a Bachelor of Arts in Social Work from the Union Institute and a Master of Arts in Adult Education and Distance Learning from the University of Phoenix. She is a licensed social worker, a licensed independent chemical dependency counselor with clinical supervision endorsement and a certified prevention consultant.
Mary's current memberships include the advisory committee for LISC Place Matters, Appalachian Ohio's Funders Group, the Funders Substance Abuse Prevention Collaborative, Hamilton County Public Health's WeThrive! Implementation Team and the Ohio Mental Health Addiction Services Strategic Prevention Framework and Partnership for Success advisory committee. She is also involved with the Prevention Action Alliance and the Alcohol and Drug Abuse Prevention Association of Ohio (ADAPAO). Previously, Mary served as a board member for Serenity House, and was an advisory board member for Santa Maria's Bienestar program, Cincinnati Public Schools' Safe and Drug Free Schools, Ohio Statewide Prevention Coalition's evaluation committee and a member of the Alcohol and Drug Abuse Prevention Association. Mary has also served on InterAct for Change's scholarship review committee for five years.
Download a printable version of Mary's bio here.