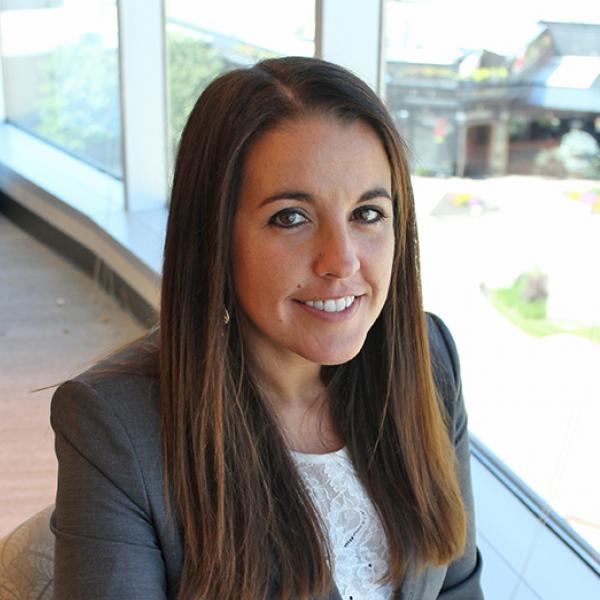 Rachel McKinney
Senior Director of Education and Facilities Management
Rachel McKinney is responsible for managing operations of Interact for Health's Learning Center, including stratgic planning, marketing and implementation. She coordinates and manages all Learning Center activities and educational programs including educational workshops, webinars and events and collaborative programming with our community partners. She is also responsible for managing and maintaining Interact for Health's physical offices and facilities.
Rachel holds a Bachelor of Science in Business Administration from Miami University. She previously worked as Senior Director of Interact for Health's Conference Center, the Management Service Assistant at The Health Foundation of Greater Cincinnati, and as a co-manager for Kroger after completing the extensive Kroger Management Training Program.
Rachel has completed the Cincinnati USA Regional Chamber's yearlong C-Change Leadership Development Program (2014) and United Way's Board Orientation Leadership Development Program (2015).
Outside the office, Rachel spends her time running the trails at Ault Park, volunteering as a core team member for All in Cincinnati, serving as a board member for both the Center for Respite Care and Corporation for Findlay Market, and spending time with her husband and two boys, Max and Finn.