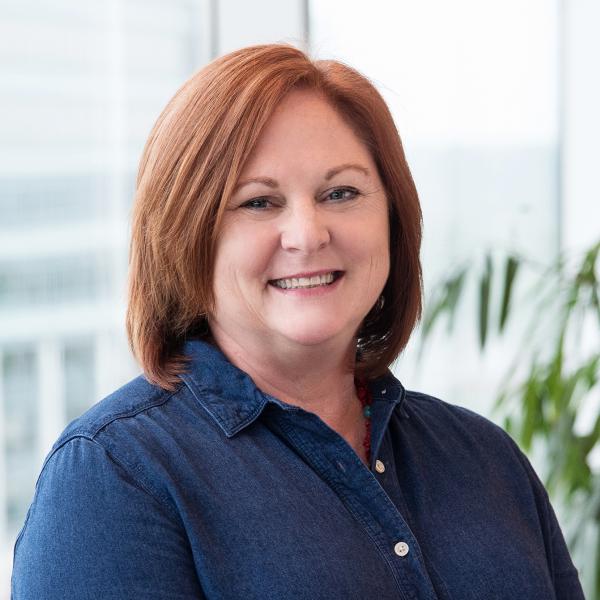 Sonya Carrico
Senior Program Officer
Sonya Carrico brings more than 30 years of experience in grant development and management, community collaboration and government policy development to her position as senior program officer, focusing on Interact for Health's efforts to address the opioid epidemic. Specifically, she and her team completed an analysis of the state of recovery housing in Greater Cincinnati and provided support to pilot projects using technology to improve substance use disorder treatment outcomes.
Prior to joining Interact, Sonya spent 13 years as the Director of Substance Abuse Services with the Indiana Criminal Justice Institute. In this role, she provided strategic planning assistance and guidance to 92 local substance abuse coalitions throughout the state of Indiana. Sonya also helped identify data, research and best practices in the field of substance abuse prevention, deployed state and federal grants, and served as a liaison between local coalitions and state government agencies.
Sonya previously held positions in marketing, business development and social services in Indiana and Tennessee. She has experience in local government and politics, including serving as a county commissioner in Hendricks County, Ind.
Sonya holds a bachelor's degree in social work from Taylor University in Upland, Indiana, and is a graduate of the Sen. Richard G. Lugar Excellence in Public Service program. She recently completed the public policy certificate program at Indiana University-Purdue University Indianapolis.
A native of New Richmond, Ohio, Sonya is looking forward to working to address substance abuse issues in the area in which she grew up. She is married with two daughters and enjoys golf, gardening and cheering for the Ohio State Buckeyes.