From 2014 to 2020, Interact for Health's Thriving Communities initiative embedded health promotion efforts and advocacy work into 10 Greater Cincinnati communities. Our grassroots approach emphasized partnership, process ownership, sustainability and measurable results. Through this initiative, dedicated people working together have transformed cultures and improved the health of their communities.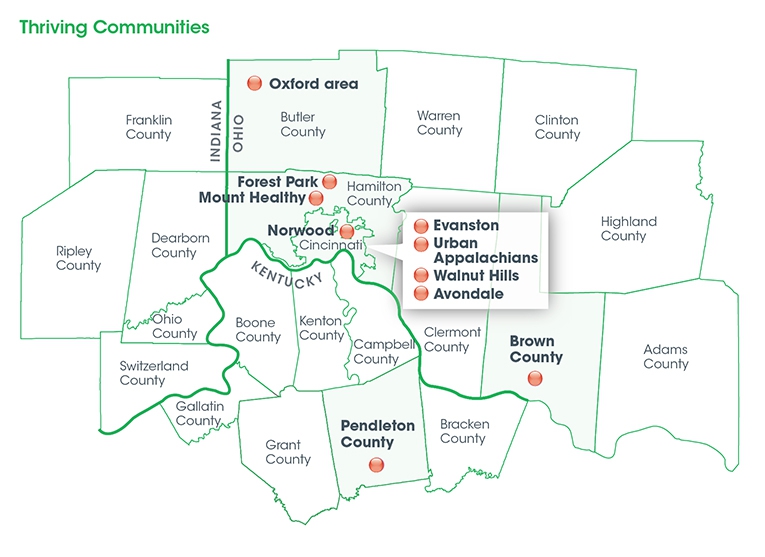 Interact for Health has helped individuals and organizations in Greater Cincinnati put into practice their great ideas about how to make their communities healthier. Some successes of the Thriving Communities initiative:
Thriving Appalachians welcomed more than 1,000 people, including hundreds from Greater Cincinnati, to the Annual Appalachian Studies Association Conference where they could learn about best practices to help the children of people with opioid use disorders, economic development and healthy communities.
Thriving Brown County offered training in the PAX Good Behavior Game. Trained teachers will be implementing strategies for their students to increase their self regulation skills in the classroom, enabling them to grow socially and emotionally.
Thriving Norwood hosted a community forum about medication-assisted treatment to increase awareness and reduce stigma surrounding MAT.
Thriving Pendleton County teamed with student council officers from the local high school to help enforce the smoke-free policy in the schools, distributing cards informing spectators at school basketball games that Pendleton County schools are smoke-free.
Five communities -- Evanston, Urban Appalachians, Walnut Hills, Brown County and Pendleton County -- completed their five-year Thriving Communities project in 2018. Avondale, the Oxford area and Norwood followed in 2019 and Mount Healthy and Forest Park completed their projects in 2020. We've enjoyed working together to understand and remove obstacles that keep members of these communities from fully enjoying healthy lives.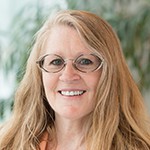 To learn more about Thriving Communities, contact
Mary Francis
Senior Program Officer