Our region is at the center of the opioid epidemic. Accidental drug overdoses have risen over the past five years. Our communities have mobilized to address the issue, but they have often worked independently. We work with partners throughout our 20-county area to coordinate a regional response to the epidemic. By working together, sharing data and enacting common strategies, we can more effectively combat opioid abuse.
Reducing harm
We continue our longtime support of syringe exchange and the distribution of overdose reversal drug naloxone. Providing clean needles in exchange for used needles protects individuals who inject drugs from contracting HIV or hepatitis C. And making naloxone available to the public can help save the life of someone who overdoses. We're supporting a project to learn how making naloxone widely available affects the epidemic.
Trying new approaches
To successfully tackle the epidemic, we need to go beyond established practices and reframe how we think about addiction.
When someone overdoses and 911 is called, a first responder will administer naloxone to reverse the overdose. But the person may refuse further treatment. The emergency of the overdose has been treated. However the underlying disease – addiction -- has not been treated. The person could overdose again.
We support an innovative method that goes beyond treating just the emergency. Within 48 to 72 hours of an overdose, a quick response team of police, fire/EMS and treatment professionals follows up with the person who overdosed. They provide resources, naloxone and connection to treatment, if the person wants it. Team members continue to build the relationship to encourage the person to go to treatment and reduce the chance of recidivism.
Changing the norm
The stigma surrounding addiction may prevent people from getting the help they need. Though addiction is a disease, it's still widely viewed as a personal choice. That's why Interact and its partners with the Funders' Response to the Heroin Epidemic are teaming with a branding firm to create unified messaging to educate the public about the epidemic. The messages will support families and loved ones coping with addiction and create a positive community of hope for those in recovery. They will highlight solutions and progress instead of focusing on the problem.
Recovery Housing
Recovery housing is an intervention for the newly sober that brings together housing with other supports—including peer-to-peer support—to facilitate long-term recovery. Recovery houses can give those who need it the time and support to practice habits of sustained sobriety while also rebuilding other aspects of their lives.
Interact for Health and partners at Miami University conducted research in 2020 to identify current recovery housing in our 20-county service area and any needs that exist. The study found the demand for recovery housing far exceeds the number of beds available and that more financial support was needed to assist recovery houses with the certification process.
Webinars available
During the COVID-19 pandemic, Interact for Health turned to online webinars to provide education and convening opportunities for grantees and community partners. We share the webinar recordings and other meeting materials releated to substance use disorder here on our website.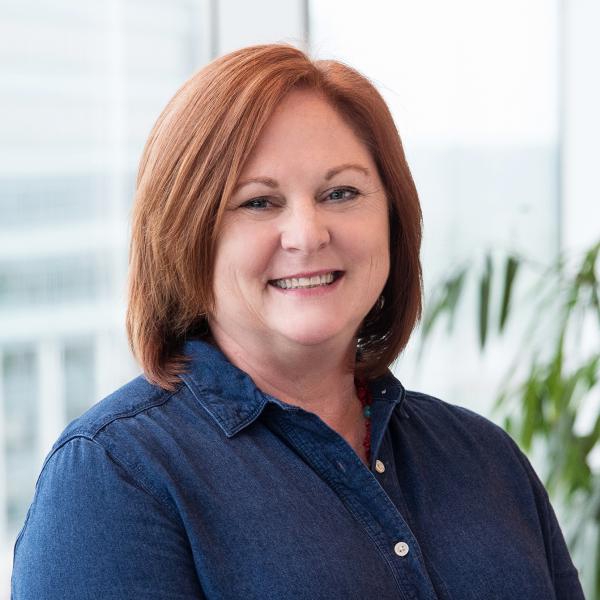 If you'd like to learn more about how we're addressing the opioid epidemic, contact
Sonya Carrico
Senior Program Officer