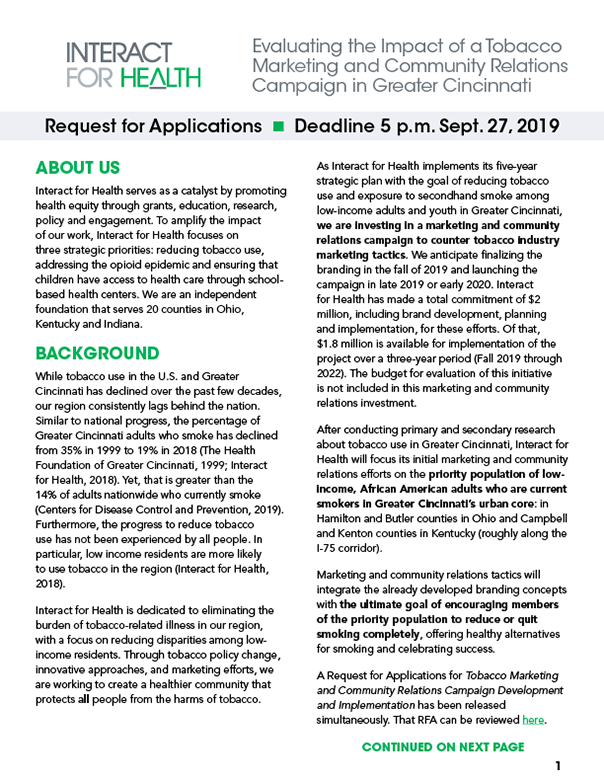 Request for Applications: Evaluating the Impact of a Tobacco Marketing & Community Relations Campaign in Greater Cincinnati
Interact for Health seeks applications from an experienced external evaluator to design and implement a multi-year evaluation that will assess the short-term and intermediate impact of the tobacco marketing and community relations campaign. The evaluation will focus on examining the impact of the campaign on changes in social norms, attitudes, knowledge and behavior of the priority population: low-income, African American adults who use tobacco and live in Greater Cincinnati's urban core. The ultimate goal of the campaign is to encourage members of the priority population to reduce tobacco use or quit completely. It is anticipated that the three-year evaluation will begin in the fourth quarter of 2019 and run through 2022. Applicants should note that the Request for Applications for a marketing and community engagement consultant is happening simultaneously.
Applications are due by 5 p.m. Friday, Sept. 27, 2019.
For any questions, please contact Evaluation and Research Officer Kelley Adcock at kadcock@interactforhealth.org or 513-458-6617.