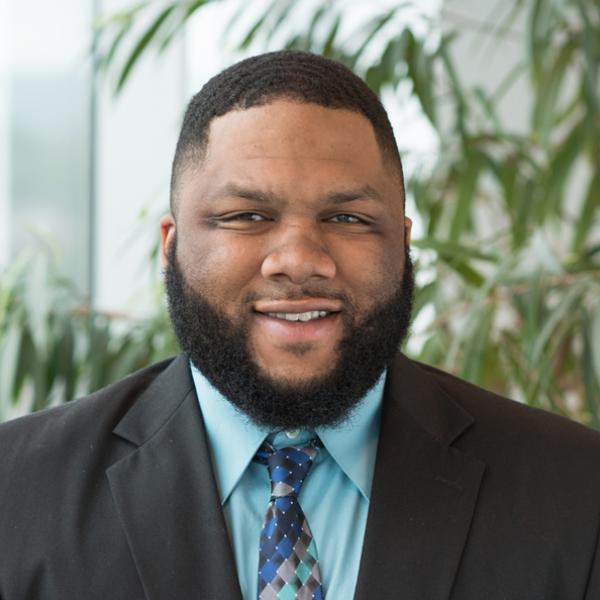 Maurice B. Stewart
Conference Center and Education Manager
Maurice B. Stewart manages the implementation and evaluation of Learning Center programs, including room scheduling, and coordinates internal and external Conference Center events.
Maurice previously worked as the evening operations manager at the Crowne Plaza Cincinnati Blue Ash, where he oversaw banquets, housekeeping and the lobby lounge and front desk.
Outside the office, Maurice is founder and president of the Cincinnati Youth Collaborative Young Professionals Board, a group of early and mid-career individuals making a meaningful contribution to creating brighter futures for local students, while offering networking and learning opportunities, building leadership skills and broadening professional networks. He also serves on boards for the Know Theatre of Cincinnati, Cincinnati College Preparatory Academy and the University of Cincinnati College of Arts and Sciences Alumni Activity Board. In his free time, Maurice loves to go to the gym and play pickup basketball.
Maurice holds a Bachelor of Arts in Organizational Leadership from the University of Cincinnati and a Master of Science in Organizational Leadership with graduate certificates in Human Resource Management and Nonprofit Leadership from Southern New Hampshire University. He is pursuing a Doctorate in Strategic Leadership from Liberty University.
Download a printable version of Maurice's bio here.