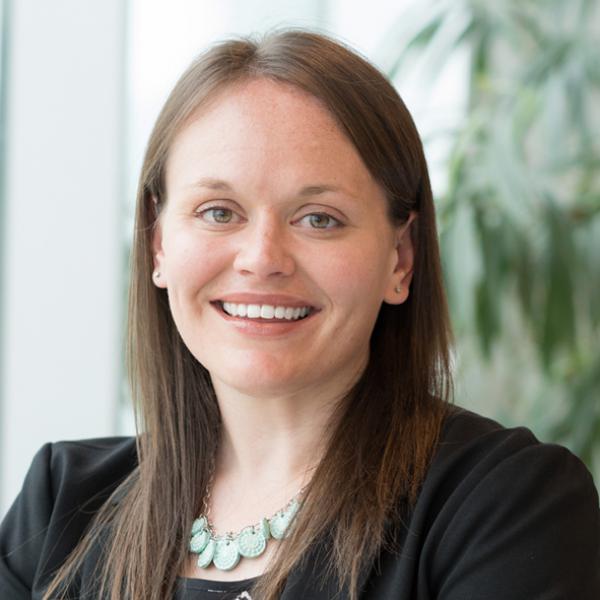 Megan Folkerth
Senior Program Officer
Megan Folkerth coordinates Interact for Health's efforts to reduce tobacco use with a strong focus on tobacco control policy. Megan oversees grant making and technical assistance, including designing and implementing new initiatives with community partners to decrease the health effects of tobacco use and secondhand smoke exposure.
In 2013 Megan received the Legacy Next Generation Leader Award for Community and Social Services and in 2012 she was a Balderson Leadership Project Award Runner-Up. Megan holds a Master of Public Health in health promotion and education from Wright State University and a bachelor's degree in athletic training from Marietta College. She also earned a certificate of public health leadership from the University of Kentucky College of Public Health. Megan is a Certified Health Education Specialist and a member of the Ohio Chapter of the Society for Public Health Education. Megan represents Interact for Health on the Cradle Cincinnati Advisory Board and serves as an advisor to the Tri-State Trails Executive Committee.
Outside of work, Megan enjoys running and spending time with family. She is an active core volunteer with the Cincinnati affiliate of the Pancreatic Cancer Action Network and combines her passion for running and health by being a committee member and volunteer with Girls on the Run of Greater Cincinnati.
Download a printable version of Megan's bio.