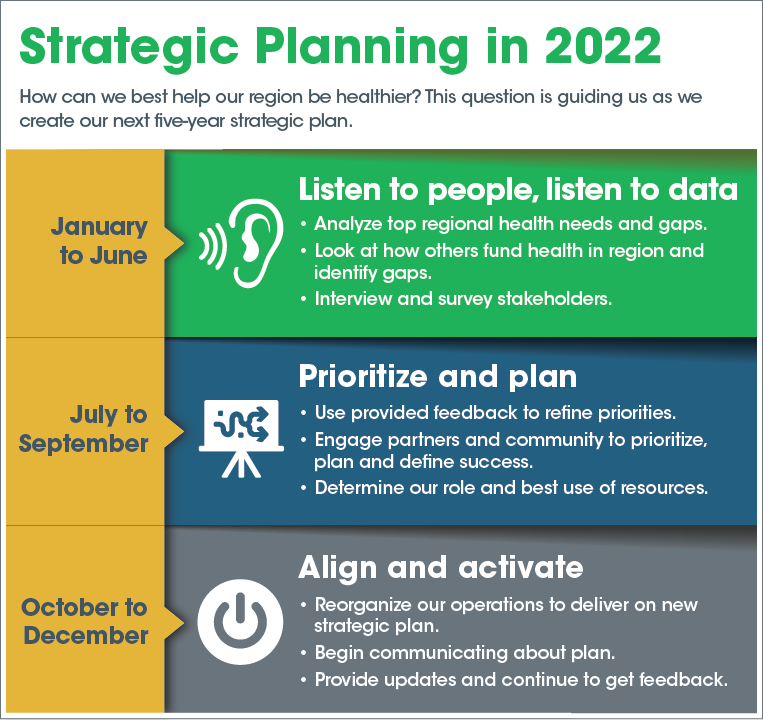 This page will provide regular updates about our progress. Updated July 21, 2022.
April 29 update webinar
We shared what we learned from our Grantee Perception Report – a confidential survey of our grantees about our performance and what it's like to work with us, conducted by the Center for Effective Philanthropy – as well as what we're doing based on the findings. We also gave an overview of our strategic planning process.
July 21 update webinar
We shared what we learned from two months of listening to data and listening to people. Specifically, we shared our analysis of population health trends, health disparities and top health needs. We also reviewed our findings about the strengths, weaknesses, opportunities and threats for Interact for Health – as well as emerging themes and priorities.
Oct. 14 update webinar

Topics and registration details to be shared closer to event date. Register.